Rapid Technological Advancement & Marginalized Youth Education
February 20, 2022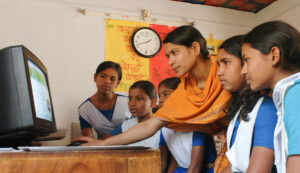 Education is a basic human right and is necessary for sustainable social and economic development. However, to meet the demands of our changing economy, we must go beyond formal education – including math, social studies, and science – because the future of education lies in helping students develop lifelong skills that will set them up for success in the 21st century. Students can learn 21st-century technical abilities by using technology both inside and outside the classroom. Through technology, students can obtain fast access to knowledge, rapid learning, and engaging ways to apply what they've learned. It also allows students to explore new disciplines and get a better comprehension of complex concepts.
But, in many developing countries, especially in Bangladesh, we can observe technological gaps and discrimination in primary and secondary education because of a lack of access to technology, ICT materials, and trained teachers. As a result, underprivileged youth struggle for years to gain empowerment and better-paying jobs in their careers. Moreover, students living in cities have better access to technology, information, and opportunities to practice their skills and ideas than students living in rural areas.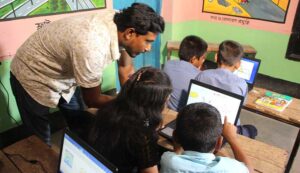 The Computer Literacy Program (CLP) program of Dnet began its journey in 2004 to remove the gap and eliminate prejudice to address this challenge. CLP offers free training on computers and internet browsing instruction with the help of experienced teachers to enable underprivileged youth to improve their digital literacy and competency. Another initiative, Smart Classroom (SCR), equips secondary school students in rural Bangladesh with educational possibilities through digital resources such as personal computers, the internet, instructional CDs, and ICT-based interactive learning resources. In addition to that, Connecting Students Around the World (C-SAW), another program of Dnet, promotes cultural communication and understanding amongst youths from across the world and develops students' communication abilities in English.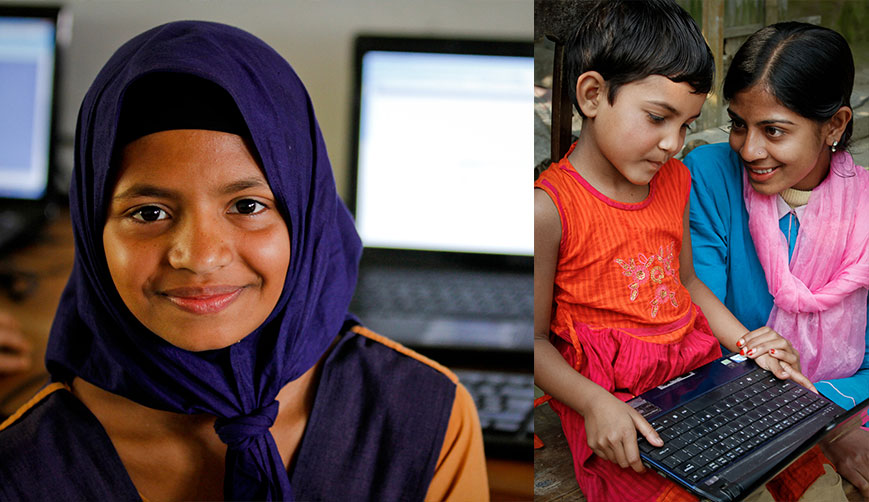 Some notable projects of Dnet, such as Education through Entertainment (EE), also use the computer and multimedia resources from Computer Learning Centers (CLCs) and Smart Classrooms (SCRs) to make learning fun for students. Also, the other excellent programs of CLP are "Esho Computer Shikhi" and "Tokai (টোকাই) CLC". So far, Computer Learning Centers (CLCs) are furnished with 285 computer literacy centers, 179 smart classrooms, 97 associate centers, and have a presence in 55 districts all over Bangladesh. Also, 354 computer programs have been built in Bangladesh during the last sixteen years. Moreover, 2000 students graduate from the centers every six months.
In summary, CLP is a program that aids underprivileged individuals, especially the youth, in getting the opportunity they equally and effectively deserve so that they can contribute to our country's potential development.